The Best of Namibia Part 2
Hohewarte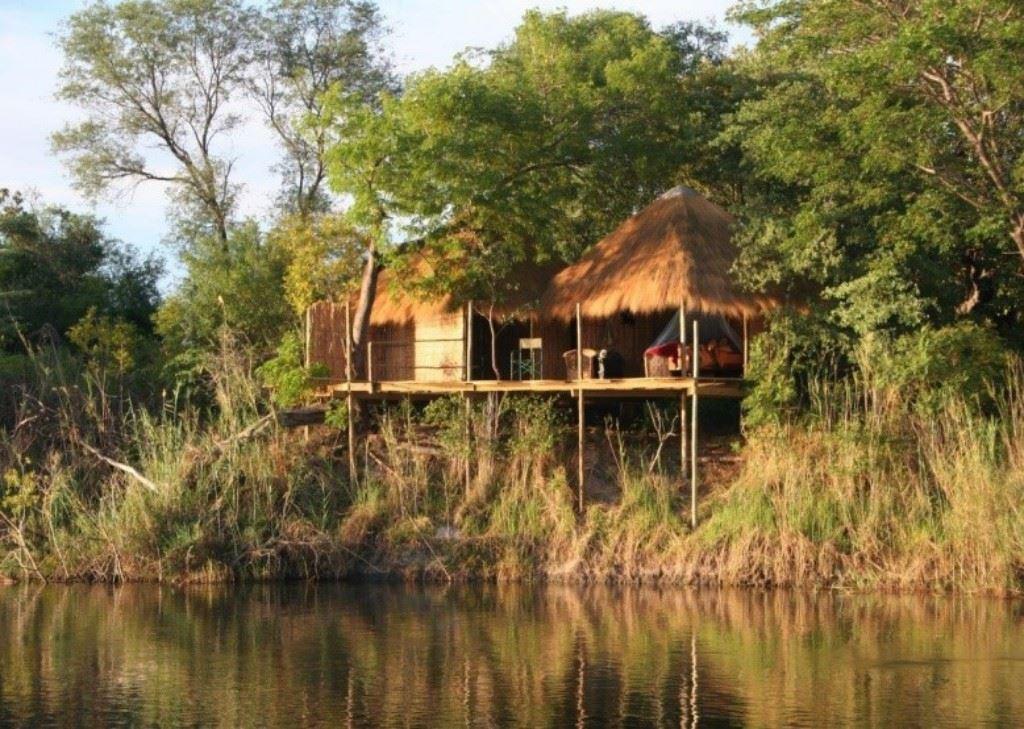 About The Best of Namibia Part 2
Do you have a passion for wide open spaces? To feel and be free? To breathe, smell and live Nature?

Would you like to discover the raw beauty of the bush and the living silence of the desert landscapes? And also simultaneously experience style, class, and civilized comforts. If your answer is positive, then this experience is and will be your living memory.
Just imagine this…..

This luxurious self-drive tour starts in Windhoek and ends in Zambia. The self-drive tour ends in Mubala Lodge, Caprivi, Namibia. Highlights of this tour are: Windhoek, Okahandja Craft market, Etosha National Park, Zambezi Region, Mahango Game Reserve, Bwabwata National Park, Chobe National Park, Okavango Delta, Kwando River, Zambezi River, Okavango River, Victoria Falls, wildlife and birdlife. The safari is conducted in a rental self-driven 4x4 vehicle. Accommodation is provided in upmarket lodges.
Legend:
BB = Bed and Breakfast
DBB = Dinner bed and Breakfast
FI = Fully Inclusive

NOTE:
Low-Season (1 March to 2019 to 30 June 2019), book at least 6 months prior to secure.
Mid-season (1 April 2019 to 30 June and November 2019, book at least 8 to12 months prior to secure.
High season (1 July to 31 October 2019, book at least 8 to12 months prior to secure.

Day 1: Windhoek - Distance from Hosea Kutako to Arebbusch Travel lodge = 48.0 km
Arebbusch Travel Lodge is the best place to start your Namibia Experience. This lodge has wide open spaces, beautiful gardens and an abundance of birdlife. The Lodge is nestled in natural surroundings on the banks of the dry Arebbusch River, offering a clean, safe and family friendly environment, far from the hustle and bustle of central city life, yet minutes away from the capital's shopping centres and attractions.
The A La Carte restaurant caters for various delicious dishes.
Overnight Arebbusch Lodge (Square). (DBB)

Day 2/3/4/5: Etosha (Central and Eastern Side)
Distance Arebbusch Travel Lodge to Taleni Etosha Village = 419 km
Distance Taleni Etosha Village to Mokuti Lodge via Etosha, exit at Namutoni Gate = 168km.
Note: Please add 100-150 km for day 3 inside Etosha (Central/Southern Side)
Note: Please add 100-150km for day 5 inside Etosha (Eastern Side)
A visit to the Etosha National Park is one of the highlights of travelling Namibia. Etosha, which was declared a game reserve by the German colonial administration back in 1907, covers an area of more than 22 000 square kilometres. In its centre lies a vast saltpan surrounded by grass and thorn savannah, Mopane bush land in the west and dry forest in the north-east. About two million years ago, this area was an enormous lake, fed by the Kunene River. However the lake slowly dried up because over time, the river changed its course. The Etosha National Park has a good infrastructure. Well-maintained gravel roads lead to the waterholes, where game viewing is at its best. In the three rest camps Okaukuejo, Halali and Namutoni, hotels, chalets and camping sites are available as well as restaurants, stores and swimming pools. The main entrance to the park is called the "Anderson Gate" at Okaukuejo in the south, where the park administration is also situated. The "Von Lindequist Gate" lies in the east near Namutoni. A new gate, the King Nehale Gate was opened at the beginning of 2003 in the north-east. The pan is just about always dry. However, in the southern parts there are have water-holes scattered throughout this area and form the basis of life for countless game. Be it a lion or an elephant, a giraffe or a zebra; almost all African animal species are represented in the huge nature reserve, approx. 22 000 square kilometres in size. There is an estimated number of 250 lions in the park, 300 rhinos, 2 500 giraffes, 6 000 zebras and more than 2 000 elephants. The dainty springbok are especially numerous, at least 20 000 of them roam the reserve. Often, they can be observed in enormous herds of several hundred animals.
Overnight 2 nights at Taleni Etosha Village, 2 nights Mokuti Lodge (DBB)
Day 6: Namibia North
Distance Mokuti Lodge to Roy's Camp = 217km
Live the Africa dream at Roy's Camp, where you can settle down in one of the rustic bungalows. Spoil yourself with some excellent farm style cooking and real Namibian hospitality. Enjoy an unforgettable experience with the San people to a historic village nearby (time permitting).
Overnight at Roy's Camp. (DBB)

Day 7/8: Okavango River (Zambezi region)
Distance Roy's Rest Camp to Hakusembe River Lodge = 213km
Picturesquely situated on the south bank of the Okavango River and 16 km west of Rundu, Hakusembe River Lodge is the perfect stopover on your way into Caprivi (Zambezi Region) and to the Victoria Falls. The 10 chalets (with air-conditioning) offer magnificent views of the river and the lush vegetation which teems with diverse birdlife. The swimming pool invites to cool off on hot summer days. Experience the river world on a boat trip or join an excursion to the cultural village nearby. Relish the enchanting atmosphere during dinner in the restaurant and with a drink at the bar.
Activities included:
Sunset Champagne River Cruise (Day 8)
Overnight at Hakusembe River Lodge. (DBB)

Day 9/10: Poppa Falls (Zambezi Region)
Distance Hakusembe River Lodge to Ngepi Camp = 231 km
Ngepi Camp is situated in the unspoiled upper reaches of the Okavango delta panhandle, the western Caprivi Strip, Kavango region, Namibia. With clean Kalahari Desert air, the camp is set on an island under amazing trees with permanent river frontage and surrounded by seasonally flooded swamps. It is a paradise of flooded plains and secret swampy backwaters, teaming with wildlife, as we are nestled between Mahango National park, a few km's to the south, and Bwabwata National Park directly opposite across the river. This camp lodge is nestled amongst majestic trees on the banks of the Okavango River a few hundred meters from Poppa Falls. It is fondly referred to by the locals as Paradishi Ghomumbiru, (Little Paradise). Ngepi offers an exquisite view over the Okavango River with excellent opportunities for bird watching. The lodge is only a couple of kilometers away from the Mahango Game Reserve, which is celebrated for its abundance of game species such as elephant, buffalo, sable and roan antelope, bushbuck, reedbuck and tsessebe.
Activities Included:
Boat Cruise (Day 9)
Full Day Namibian Delta Experience (Day 10)
Overnight at Ngepi Camp (Tree Houses). (DBB)

Day 11/12: Kwando River (Zambezi Region)
Distance Ngepi Camp to Namushasha River Lodge = 242 km
As the evening sky turns into a red glow you can sit back high above the river, enjoying a chilled drink while listening to the deep grunt of hippos. This experience awaits you on the sundowner deck of Namushasha River Lodge on the Kwando River in eastern Caprivi, 24 km south of Kongola. It is the perfect stop-over en-route to the Victoria Falls. Watch elephant, hippo, buffalo or sable antelope on our excursions by boat or off-road vehicle, visit a traditional village in the vicinity or take time to observe the colourful birdlife (more than 400 species).
Activities included:
Bwabwata Park Game Drive. (Day 12)
River boat trip. (Day 11 or 12)
Overnight at Namushasha River Lodge (DBB)

Day 13/14: Zambezi River (Zambezi Region)
Distance Namushasha River Lodge to Zambezi Mubala Lodge = 172 km
Zambezi Mubala is a secret river hideaway where water laps the shores of the mighty Zambezi, hippos laugh and the calls of fish eagles pierce the vast blue sky.
Leave your vehicle at Zambezi Mubala Camp, south of Katima Mulilo, to cruise downriver and enter the enchanted Mubala world. Here, velvet monkeys scamper through the trees, swamp boubous' melodic banter rings through the air and tree squirrels hop nimbly from branch to branch.
Relax on your balcony or lie back on your king-size bed in your spacious cabin and absorb the peace of the river, as mokoro slice through the water, the muted sound of cow bells wafts through the air and the cool breeze dances on the river.
A bird-lover's dream, Zambezi Mubala Lodge is home to over 450 species of birds and hosts the springtime visit of one of the largest colonies of carmine bee-eaters in Africa. These bright and cheerful visitors nest along the banks of the majestic Zambezi between the months of August and December, filling the air with sound, activity and colour as they flash crimson breasts, swooping and rising into the air in an exuberant burst of energy.
Pad along the raised walkway between the bungalows in the late afternoon to spend the last hours of the day on a sunset boat cruise, stroll along the riverbank to visit the bee-eater colony, sit back in the open-sided bar or while away the hours fishing on the river where the catch-and-release of Tiger Fish is a popular activity for those who are fishermen at heart.
Complementing the desert grandeur in the rest of the country, the Zambezi generously offers the riches of the river and the rhythm of a wild Africa to make the Namibian journey complete, while fitting snuggly into a trip to Chobe National Park and Victoria Falls.
Activities included:
Photography Boat Cruise.
Sundowner boat cruise.
Overnight at Zambezi Mubala Lodge or similar (DBB)
Please note:
1. On (day 14), a driver from the vehicle rental company will receive/ check the vehicle.


The following 5 days are a package and covers Chobe national Park, Okavango Delta and Victoria Falls. Inclusions and exclusions follow at the end of the information regarding this 5 day package.
Exit Namibia and enter Botswana via the Ngoma Border Post.

Day 15/16/17/18/19: Chobe National Park/ Okavango Delta
Distance Zambezi Mubala Lodge to Chobe Safari Lodge = 138km

Note:
1. On day 15, you will be transferred from Mubala Lodge to Chobe Safari Lodge.


Option 1: 2 days Chobe + extra day Chobe to visit Vic Falls

Option 2: 2 Days Chobe, 2 days Moremi/Gunn's Camp, extra night at Chobe for Victoria Falls activity.

Chobe Safari Lodge is situated on the banks of the Chobe River in Botswana and probably the best destination for serious game viewers. Situated in Kasane, Chobe Safari Lodge is close to where the borders of four African countries meet, Botswana, Zimbabwe, Namibia and Zambia. If you are planning to visit the Chobe area, the majestic Victoria Falls or the Caprivi region, then Chobe Safari Lodge is the ideal choice of accommodation.
Chobe Safari Lodge in Kasane borders on the Chobe National Park, which is part of a water system linked to the Chobe, Linyati and Kwando Rivers. The series of islands, floodplains and lakes ensure an abundance of wildlife. The Park, right next to Chobe Safari Lodge, is home to more than 80 000 elephant as well as huge herds of buffalo. During the dry winter season, the animals move closer to the Chobe River to get water, so you will be able to view large herds of elephant and buffalo. Other game are also plentiful including lion, leopard, hippo, crocodile, giraffe, as well as puku, kudu and other antelope.

Gunn's Camp achieves a good balance of comfort without isolating guests from the sights and sounds of the wilderness. Accommodation at Gunn's Camp is good with 6 newly rebuilt Kenyan-style meru tents with en-suite bathrooms featuring standalone baths and outside private showers. Tents are set on platforms overlooking the delta flood plains. This is an ideal camp for honeymooners or guests looking for a personal safari experience. Each tent is discretely set within the densely wooded island ensuring privacy and tranquility. Furnished with an eclectic mixture of solid wood and African furniture tents at Gunn's Camp offer a sitting area as well as private veranda.
Tents are connected to the main area via a raised wooden walkway, lit with lanterns at night, allowing access across the flood plain. The public areas consist of a lounge, elevated main bar and dining room with a camp fire and swimming pool. Leading the way in the Okavango Delta, Gunn's Camp runs off a solar-panel, which powers the entire camp. Hot water is generated by a state-of-the-art solar-heated geyser system which delivers hot water to each room.
Activities include mokoro excursions, which allow guests to experience the fascinating river life as they slip between the papyrus clad banks of the Okavango Delta on traditional 'mokoro' canoes. Propelled from the stern by skilled 'poler' guides, these trips allow the guest to sit back and absorb the scenery. For full day trips, Gunn's Camp can prepare delicious picnic lunches which can be enjoyed on a Delta island after an exhilarating bush walk.
Guests can also explore the islands of the Okavango Delta on foot under the guidance of a professional guide. These walks are a fantastic way to experience the delta at a more human scale than with a vehicle.
Additionally Gunn's Camp will pack your mokoro with basic camping equipment and food allowing guests to set out with their guide and find a nearby island to camp on. The evening will be spent preparing dinner around the campfire in the company of Africa's nocturnal wildlife.
Motor boats allow guests to explore the crystal clear channels of the Boro River. These cruises are organized in time to toast the African sunsets while drifting on a lagoon in the middle of the Okavango Delta.

Moremi Crossing is a new 16 tent camp built on a palm fringed island surrounded by the Moremi's game-rich seasonal floodplains and overlooking Chief's Island. Moremi Crossing is a new style safari camp combining luxury with simplicity. This is a 100% eco-friendly development featuring the latest in solar and waste disposal technology.
The Okavango Delta
The Okavango is an immense river that never meets the sea. Instead, its crystal clear waters spread across the Kalahari Desert, forming Africa's largest wetland wonder. The Delta is an abundant oasis amid the vast plains and pans of the desert that covers most of Southern Africa. Its waterways are a mesh of meandering and intercepting channels, creating a haven for Africa's most celebrated wildlife.


Included in this 5 day package:
Charter flights from Chobe Safari lodge to Moremi/Gunn's Camp/Maun return to Chobe Safari Lodge/Bush Lodge.
Included in the 2 days Chobe and 2 days Moremi/Gunn's Camp is:
Accommodation, Bed Levy, Breakfast, Lunch, Dinner, Local Beverages, Laundry, 2x Game Drives, 2x Boat Cruises, 3x days park fee.
All aircraft landing and navigation fees, VAT @ 12% where applicable and passenger departure taxes in Botswana.
Included in the 1 extra night at Chobe Safari Lodge/Bush Lodge is:
Accommodation, Bed Levy, Breakfast, Lunch, Dinner, Local Beverages and a day trip to Victoria Falls on Day 15.

Overnight 2 x Nights Chobe Safari/Bush Lodge plus 2 x Nights Moremi Crossing/Gunn's Camp plus 1 x night at Chobe Safari Lodge/Camp (FI)

Day 20: Transfer to Livingstone Airport for return flight to country of destination.
Safari: Do you have a passion for wide open spaces? To feel and be free? To breathe, smell and live Nature? If your answer is positive, then this experience is and will be your living memory.
Response Rate: 100%
Enquiry Response Time: 24 hours
Minimum stay: 19 Days
Type: Lodge
Sleeps: 8
Check-in: 13:00

Check-out: 10:00
Important Information
Booking Terms and Conditions

1. Contract
Namibia and RSA self-drive Tours and Safaris undertakes to provide all services offered subject to terms and conditions set out herein, which terms and conditions are accepted by the self-drive guest.
2. Definition
The company refers to NAMIBIA AND RSA SELF-DRIVE TOURS AND SAFARIS CC.... Booking Terms and Conditions

1. Contract
Namibia and RSA self-drive Tours and Safaris undertakes to provide all services offered subject to terms and conditions set out herein, which terms and conditions are accepted by the self-drive guest.
2. Definition
The company refers to NAMIBIA AND RSA SELF-DRIVE TOURS AND SAFARIS CC. Clients' means: Individuals, groups, companies or legal persons using the services offered by NAMIBIA AND RSA SELF-DRIVE TOURS AND SAFARIS and includes the agents and passengers
3. Booking
Tours must be booked at least 120 days prior to departure.
When a booking is made, a 50% deposit of the full amount due is required for confirmation, 60 days before departure. The balance of the tour price must be received by the Company not later than 30 days before the intended departure date. If the full amount, the total Tour price, is not received by the Company 30 days prior to the tour, the Company reserves the right to cancel the reservation and retain whatever deposit or other payment received from the client or his agent. Bookings made within 30 days of the departure date must be accompanied by the full payment.
4. Cancellations
Cancellations made more than 30 days prior to arrival will not normally result in cancellation fees being charged. However, NAMIBIA AND RSA SELF-DRIVE TOURS AND SAFARIS reserves the right to cover any costs incurred or charges received from suppliers up to the date of cancellation.
In the event of services cancelled 30 days or less, prior to arrival, the following cancellation fees applies:
 30 – 15 days – 50% of total fare
 14 – 7 days – 75% of total fare
 7 – 0 days – 100% of total fare
We recommend that you ensure that your passengers take adequate personal cancellation insurance cover before departure from home.
5. Responsibility
NAMIBIA AND RSA SELF-DRIVE TOURS AND SAFARIS is not responsible for any damages sustained by any passenger as a result of any act or omission whatsoever of any hotel, airline or other person, notwithstanding the fact that NAMIBIA AND RSA SELF-DRIVE TOURS AND SAFARIS acted as agent of such hotel, airline or other person.
6. Health
You must be in perfect health to undertake any safari. You will visit remote areas with little or no medical facilities. NAMIBIA AND RSA SELF-DRIVE TOURS AND SAFARIS will only apply limited first aid as per their FIRST AID training and limitations there-off.
7. Insurance
Comprehensive Travel Insurance covering cancellation, curtailment, medical, emergency travel and personal accident is compulsory. The client is aware that it is his responsibility to arrange adequate insurances. The clients must be satisfied that their insurance covers their personal requirements.
8. Luggage
Baggage on tours will be limited to a maximum of 20kgs per person or otherwise stated.
9. Travel Documents
You will require a valid passport. Please check with us, your local consulate or travel agent as to visa and passport requirements. It is you're responsibly to ensure that your passport, visas and certificates are all in order before departure. We cannot be held liable for any passenger being refused entry into NAMIBIA/ BOTSWANA/ ZAMBIA for any reason whatsoever.
10. Marketing
The Company reserves the right to use any photographs and video taken during tours for use in marketing or any other advertising material and the client hereby gives consent of such photographs to be used and for the Company for marketing purposes.
11. Force Majeure
Unforeseen circumstances including but limited to war, weather, riots, and other unforeseen reasons beyond the control of the Company may cause delays or alterations to the tour. The Company shall not be held liable in any way for any of these possible occurrences or any consequences, which may arise as a result of these.
12. Accommodation
Accommodation will be provided as per itinerary. Accommodation is subject to availability at date of booking. We reserve the right to use alternative accommodation of similar or higher standard.
see more
The Best of Namibia Part 2 Map
Click to display the map
The Best of Namibia Part 2 is 19.1km from the centre of Hohewarte , the nearest airport 0.9km (Hosea Kutako International Airport).
*Distances are shown as the crow flies and not necessarily the actual travelling