Kundayo Serviced Apartments Lodge
Arusha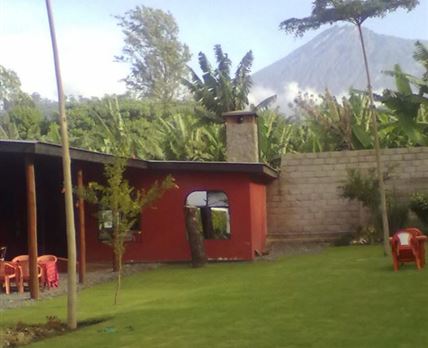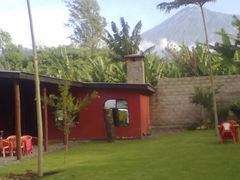 About Kundayo Serviced Apartments Lodge
Kundayo Serviced Apartments Lodge is a beautiful facility that provides daily, weekly or long-term accommodation in Arusha. It is a great alternative to a hotel, a lodge or a guest house in this vibrant city.

Kundayo offers completely furnished apartments with comfortable bedrooms, fully equipped kitchens, spacious living areas with TVs and couches, and bathrooms with showers. There is a restaurant on the premises and laundry and delivery services are provided. The apartments are serviced daily, there is secure on-site parking and 24-hour security. Airport transfers and car rentals can be arranged on request.

Arusha is a major safari destination in Tanzania and has many exciting activities, including mountain climbing, horse and camel safaris, paragliding and visits to traditional Masai villages.
Response Rate: 100%
Enquiry Response Time: 24 hours
Type: Lodge
Sleeps: 28
Check-in: 2:00 PM

Check-out: 10:30 AM
Facilities
Airport Shuttle
Laundry Facilities*
Indoor Fireplace
Satellite TV*
Wi-Fi
Credit Card Facilities
Restaurant on Premises
Parking on Premises
* Please enquire for further details.
Important Information
Reservations and Terms and Conditions of Occupancy

Payment & Cancellation Policies

All reservations/bookings will follow these conditions solely with no variations. A 50% deposit of the accommodation fees is due to secure the booking.

The deposit is accepted as part of the full payment and will only be refunded if the... Reservations and Terms and Conditions of Occupancy

Payment & Cancellation Policies

All reservations/bookings will follow these conditions solely with no variations. A 50% deposit of the accommodation fees is due to secure the booking.

The deposit is accepted as part of the full payment and will only be refunded if the representative (individual or company making the reservation) cannot be accommodated. If the full amount is not paid in due time, we reserve the right to treat any reservations as cancelled. Any reservations made less than 10 days prior to the arrival at the lodge; payment is then required in full at the time of making the reservations. The representative who accepts the reservation/booking does on behalf of the entire group in the reservationists' party.

Cancellation Notification

All cancellations must be in either by e-mail or by writing by the guest or representative.

Liability

Kundayo Lodges Ltd, its properties (including Kundayo Serviced Apartments Lodge) and/or its subsidiaries and affiliates, do not and will not accept responsibility for any incident of any nature involving any client(s) or person (s) who is/are at any property(ies), nor while traveling to or from any property(ies).

Rates exclude lunch, dinner, wine and champagne, telephone calls and fax transmissions, visitors' meals and drinks other than those specified in the booking.

Liability Disclosure

Please take note that the use of any of our accommodation facilities, inclusive of everything it offers, are entirely at your own risk. We cannot be held responsible for any incidents or accidents occurring inside or outside Kundayo Serviced Apartments Lodge. Safeguarding of your personal belongings will be entirely your own responsibility and making use of any of the facilities will be exclusively at your own risk

Satisfaction Statement
Kundayo Lodges Limited, its properties and/or its subsidiaries and affiliates (including Kundayo Serviced Apartments Lodge) is committed to creating and marketing the highest quality accommodation. Our emphasis is first and foremost on ensuring customers are completely satisfied with our service. We will make certain that our customers enjoy a long and satisfying relationship with us. Our policies and procedures are customer friendly and we make it easy for them to do business with us. We will change our policies to meet the needs of our customers and will never compromise customer satisfaction for profit. We will achieve our profits by creating happy and satisfied customers.
Complaints
At Kundayo Lodges Ltd we actively encourage you to report complaints about our services. If you have a complaint we want you to let us know in order that we may do something about it, at any time when you complaints about the apartments or their contents please do not hesitate to immediately report to our onsite office and we will immediately take all reasonable steps to resolve the problem. Moreover any dissatisfaction arising with the handling and resolving of the client's complaint on site must be reported by writing.
We know that most customers, who are not satisfied, don't complain. They just never come back! Well, we want you back as a customer; so if you do have a complaint or even suggestion as to how we might improve our products and services please contact us. Of course, compliments are appreciated as well!
Terms and Conditions for Occupancy:
a. You (our guest or tenants) agree that you will pay us (the Operator – Kundayo Lodges Ltd, its properties and/or its subsidiaries and affiliates) the accommodation charges for each day of your stay and any additional charges up until the time you advise that you have departed from our premises/apartments.

b. You agree that any charge for services to you, not billed at the time of your departure, may be added to your account for settlement and you will be invoiced therefore become responsible to make such payment within 14 days of your departure, by cash, direct wire transfer to our bank account, pre-approved cheques or any other payment method that will be accepted by both parties.

c. You agree that check in time is from 2:00pm while check out time is between 10.30am to 11.00am. Any variation to these times can be made with prior permission from management. Any checkouts not authorized by management and after checkout time, client shall be charged for that fully day.

d. You agree to advise us of any change in the number of persons using the room and agree to pay any additional charges for additional persons not included in the number stated at the time of registration.

e. You agree that the number of people permitted to occupy each apartment is limited to two. It may however be possible for a child below age 12 to share apartment with the parent but by stating for such arrangement during your booking or during registration.

f. You agree you are and remain personally liable to pay the total amount due on departure unless prior settlement arrangements have been accepted by us. If the settlement arrangements have not been met within 14 days of departure you agree to pay the total amount due on receipt of our invoice.

g. You agree to pay us for any excess cleaning, loss or damage to the room or equipment in the room during period of use including that resulting from, but not limited to, excessive cleaning requirements, smoking, missing equipment and physical damage. A full inventory of all equipment is maintained. No items are to be removed from the apartments during your stay. The property and all equipment must be left free of damage at the end of rental period. Except in the case of normal wear and tear the hirer will be responsible for making good the apartment or its contents which has occurred due to negligence, willful damage or irresponsible behavior on the part of those occupying the apartment or their guests. Any damage must be reported without delay. The cost of repair or replacement must be agreed with and paid to Kundayo Lodges Limited, or to the management of its properties. If any damage or replacement is required, tenant shall be liable to pay a minimum of USD 50 for each item.

h. You agree that, 30-minutes before your departure, to notify one of the Kundayo staff who can finalize formalities of the room/apartment inventory checks.

i. You agree to return the key and/or security card for the room at the time of your departure and agree to pay a charge for the replacement of keys you lose or fail to return same.

j. You agree any monies or other valuables, goods or vehicles that belong to you, brought in or on to the rooms, grounds or car park remain your responsibility and we are not responsible for their safekeeping. Moreover, Kundayo Lodges Ltd, its properties and/or its subsidiaries and affiliates cannot be held responsible in any way for THEFT, LOSS OR DAMAGE to any personal belongings at the apartment location. Nor can we be held liable for acts of defaults caused by third parties. Also we are not responsible for compensation any losses to the stores/goods during or after your stay. Nevertheless, we shall not be held responsible for personal injury or any other form of disability or inconvenience and financially responsibility shall be that of the client alone. You are agreeing to ensure that your own insurance policies cover loss or damage to bodily injury or personal property during your stay. You are advised to take out adequate travel and personal insurance.

k. You agree that you will not make any claim against us for any damage or loss to your goods or valuables, regardless of how or where the loss or damage occurred.

l. You agree that in any case where you or any guest or family member brought onto the property by yourself becomes disruptive, abusive, destructive or offensive as a result of, but not limited to drug or alcohol use, we have the right to evict you and any member of your associated party.

m. You agree that regardless of your length of stay there is no tenancy or other rights created under any Landlord or Tenant laws and there are no such laws that apply to your stay. We grant you a license to stay in our rooms and you agree that we may terminate the license at any time without giving you a reason.

n. You agree that the provision of accommodation at this property is for personal use only and no commercial business is to be conducted on site at anytime by yourself or any guest or family member brought onto the property by yourself.

o. We adhere to the Tanzania Privacy Law and Data Protection Act relating to the collection of personal information. Information collected from you is required by either to meet the requirements of Government of Tanzania as it applies regarding the maintenance of a guest register, for the billing purposes and to market our services to you. If you do not provide us with this information, we may be unable to provide you with accommodation. We will make this information available to third parties who assist us provide services to you, where required by law or to enforce our collection of amounts owing by you. You must advise us if any details on your registration card are incorrect. Personal information collected during your stay will be retained for the length of time necessary to comply with taxation and accounting requirements (usually seven years).

p. Cleaning Services: Housekeeping and cleaning services are ONLY available between 8.00AM and 12.00 P.M every day. They include housekeeper services every day.

q. You agree that any items left in the apartment will be kept for 3 months after the departure date.

r. You agree that NO PETS are allowed on the premises

s. You agree that Kundayo Lodges Ltd, its properties and/or its subsidiaries and affiliates will not accept responsibility or be liable for inconveniences or financial implications of any sort arising from any incident on the premises during your stay. This includes any lack of service not available due to areas out of the hotels control like water shortage, power cuts, and weather conditions and all other.

t. You agree that all notification of cancellation must be made in writing to Kundayo Serviced Apartments or by sending it the cancellation through e-mail or other electronic mail services.

u. You agree that the apartment/room hire cost does include any personal insurance cover. It recommended that client to have their own insurance against personal accident and illness.

v. You agree that all payments have to be made in advance as well in relations to Kundayo's Booking Conditions and Policy (ies).

w. You agree that all bookings applications and any payment accepted by Kundayo Lodges Ltd, its properties and/or its subsidiaries and affiliates are subject to these terms and conditions of occupancy which are considered to have been ACCEPTED IN FULL by the hirer/customer and all persons in the party.

• No more than the persons named in the booking form or registration form may occupy the apartment or room and that all persons occupying the room must be properly registered and all information required in the registration forms must be provided and to be attached with the copy of customer's passport or other legal identification.

• All prices are quoted in US dollars
• Booking is only confirmed upon receipt of your deposit. Written confirmation and receipt for the deposit will be sent to you via e-mail.

LAW: These terms and conditions are governed in accordance with the Law of Tanzania see more
Kundayo Serviced Apartments Lodge Map
Click to display the map
Kundayo Serviced Apartments Lodge is 3km from the centre of Arusha , the nearest airport 8.9km (Arusha Airport).
*Distances are shown as the crow flies and not necessarily the actual travelling
Things to do in and around Arusha
(96.4 km from Arusha)
Lush woodlands and beaches of the Rift Valley Lake typify Lake Manyara National Park. Giraffe, elephants and wildebeest are often seen enjoying the endless supply of fresh water. You will often see these enormous animals in the water, sitting,...